Welcome!
Father John Lasuba ~ Pastor
Christ the King, Byron
Holy Family, Kasson
St. John Baptist de la Salle, Dodge Center
Christ the King Holy Family St. John Baptist de la Salle
202 Fourth St. NW Mantorville Ave 20 2nd St NE
PO Box 1000 PO Box 171 PO Box 310
Byron, MN 55920 Kasson, MN 55944 Dodge Center, MN
(507) 775-6455 (507) 634-7520 (507) 374-6830
Mass Schedule
WEEKLY MASS SCHEDULE
Weekend Mass Schedule:
Saturday, 5:00 PM - St. John Baptist de la Salle
Sunday, 8:30 AM - Holy Family
Sunday, 10:30 AM - Christ the King
Weekday Mass Schedule:
Tuesday, 9:00 AM - Christ the King
Wednesday, 9:00 AM - Holy Family
Thursday, 9:00 AM - St. John Baptist de la Salle
Friday, 9:00 AM - Christ the King
Masses Online
Bishop Quinn offers Mass, via live-stream, at 11:00AM from the Cathedral of the Sacred Heart.
All are welcome to join by clicking - Sunday Mass


Job Opportunity
Holy Family & Christ the King
The Parishes of Christ the King, Byron and Holy Family, Kasson are seeking a person for a part time Custodial position. This position is 20-30 hrs per week. Benefits included. Competitive pay.
An
application for employment
may be submitted to Jennifer at
[email protected]
Please call the parish office with questions.
Courier

To view the the most recent copy of the Courier please click here.

If you would like a copy of The Courier mailed to your home,
please email Nick Reller in the Diocese of Winona-Rochester at [email protected]
This is My Parish
This is my parish. It is composed of people like me.
We will make it what it is. It will be friendly, if I am.
Its pews will be filled, if I help to fill them.
It will make generous gifts to many causes,
if I am a generous giver.
It will bring other people to its worship and fellowship,
if I bring them.
It will be a church of loyalty and love, of fearlessness and faith,
and a church with a noble spirit, if I,
who make it what it is, am filled with these qualities.
Therefore, with the help of God, I shall dedicate myself
to the task of being all things that I want my church to be.
Download Our Parish App!
Stay connected with all that is happening in our parishes! Receive up to the minute updates via text message if you would like - A wonderful communication tool. For example: in the event of inclement weather affecting parish activities, you may choose to receive a text message notifying you of the change of schedule.
Or Text Parishapp1 to 800-950-9952
Or Text Parishapp2 to 800-950-9952
Weekly Readings
Weekly reading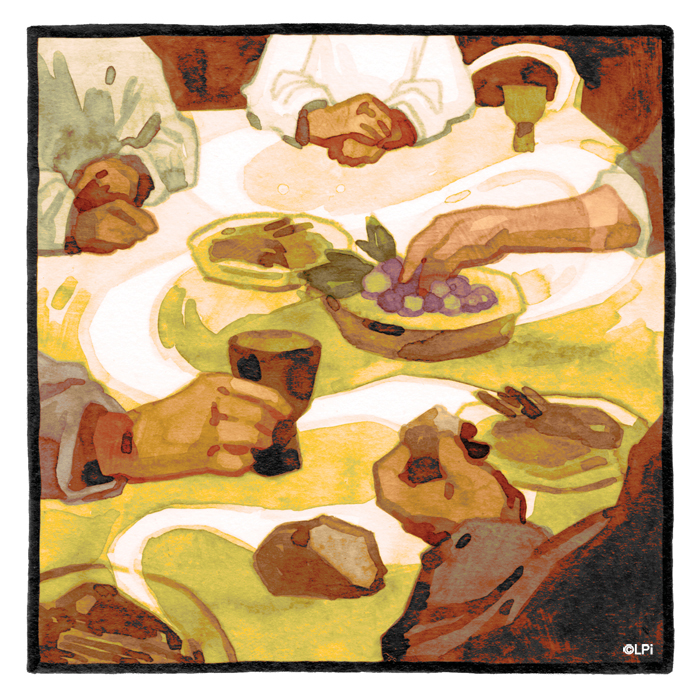 Weekly reading
Readings for the week of May 15, 2022
© Liturgical Publications Inc