Mission Statement: The Parishioners of Christ the King, Holy Family and St. John Baptist de la Salle are inspired by the Holy Spirit and nourshed by the Eucharist. We are called by Christ to worship, to invite all with love, to nurture our faith, and to serve others.
Weekend Mass times:
Saturday, 5:00 PM - St. John Baptist de la Salle
Sunday, 8:30 AM - Holy Family
Sunday, 10:30 AM - Christ the King

Weekday Mass:
Tuesday, 9:00 AM - Christ the King
Wednesday, 9:00 AM - Holy Family
Thursday, 9:00 AM - St. John Baptist de la Salle
Friday, 9:00 AM - Christ the King

Masses Online:
The Diocese of Winona-Rochester offers weekly televised Mass. Go to https://www.dowr.org/about/weekly-mass.html
72-Hour Rosary Prayer Vigil
National Council of Catholic Women
Saturday, 10 June - Tuesday, 13 June
"Our hearts are breaking on behalf of families and communities who have lost loved ones through continued senseless acts of violence. The epidemic of crimes against citizens and immigrants alike is evidence of how far we have strayed from God's will for our country. We know we must engage with policymakers, but we must also pray and fast to attack these forces of evil. Believing the power of prayer stretches across time zones, the National Council of Catholic Women is organizing a nationwide 72- hour prayer vigil for the weekend of Saturday June 10th- Tuesday June 13th 2023 to pray for peace and divine healing to come upon our nation.
As Catholics, we have many beautiful devotions that can be prayed individually or in community with others. We have the Rosary, and we have Jesus Himself in the Most Blessed Sacrament. Because of this, we invite people to pray the Rosary and, when possible, make a special Holy Hour during this vigil before the Blessed Sacrament. This Rosary Vigil falls on the weekend of the Solemnity of the Body and Blood of Christ and extends to our traditional Member Rosary Call on the 13th. We recognize some people are unable to go into their Church for reasons of health, transportation, etc., so please know that we welcome all prayers from wherever you are.
We are asking that people sign up for slots to help us cover as many different hours as possible. If you do not sign up formally but decide to pray intentionally for this Vigil, we welcome you too! The time slots on the online list are set to the Eastern Time zone, just so we can keep track. If you live in California and want to pray at 7:00 a.m. local time, please sign up for 10:00 a.m. Eastern Time."
Online sign-up for NCCW Prayer Vigil
(email

[email protected]

for sign-up code )
Thanks to the Knights of Columbus and CCW groups, we have the book "This Is My Body" by Bishop Barron available in the gathering spaces of all parishes for you to take and read. Pick up your copy today!
Vacation Bible School 2023 Registration Form
Join us for Stellar - Shine Jesus' Light
Monday, July 31 – Friday, August 4 9:00am – 12:00pm Holy Family, Kasson
Fee: $10 per child, For children 3 years old through 5th Grade
6th grade and up if you would like to help - please contact Kathy
Questions? Contact Sarah Cunico (507) 358-3908 or [email protected] ; Kathy Lieburn (507) 775-6544 or [email protected]
Starting Wednesday June 7, there will be Eucharistic Adoration followed by fellowship by the firepit at Christ the King. These will continue throughout the summer.
Saturday, July 15,the Knights of Columbus will be hosting a pool party at the Kasson Aquatic Center.
Friday, July 28, the 41st annual Christ the King golf tournament will be held at the Oaks in Hayfield.
Saturday, July 29, Holy Family is hosting Cars, Crafts, & Carnival, added this year is a Bar-b-que contest, carnival for families, and music in the backyard.
July 31-August 4, Vacation Bible School will be held at Holy Family from 9am-12pm. It will be a Stellar time!
2023 Catholic Ministries Appeal
Your generosity to the Catholic Ministries Appeal from year to year is so greatly appreciated! You are making a difference in our Catholic community through faith-enriching ministries that take place throughout each year. Your gift makes a direct impact in supporting these ministries that are leading people closer to Christ. Thank you for your generosity! To give online, visit www.catholicfsmn.org.
Christ the King: Holy Family:
Goal: $15,806.00 Goal: $14,838.00
Received: $8,020.00 Received: $15,400.00
Percent of Goal: 51% Percent of Goal: 104%

St. John Baptist de la Salle
Goal: $7,500.00
Received: $5,965.00
Percent of Goal: 80%
This is My Parish
This is my parish. It is composed of people like me.
We will make it what it is. It will be friendly, if I am.
Its pews will be filled, if I help to fill them.
It will make generous gifts to many causes,
if I am a generous giver.
It will bring other people to its worship and fellowship,
if I bring them.
It will be a church of loyalty and love, of fearlessness and faith,
and a church with a noble spirit, if I,
who make it what it is, am filled with these qualities.
Therefore, with the help of God, I shall dedicate myself
to the task of being all things that I want my church to be.
Download Our Parish App!
Stay connected with all that is happening in our parishes!
Receive up to the minute updates via text message if you would like - A wonderful communication tool. For example: in the event of inclement weather affecting parish activities, you may choose to receive a text message notifying you of the change of schedule.
Search for: Lpi parish app


Once your app is downloaded, be sure to click on the 'More' button on the lower right and then 'message settings' to receive notifications from the parish.
Eucharistic Congress June 10, 2023
YOU ARE INVITED!
What: Eucharistic Congress
When: Saturday June 10, 2023
Where: Mankato, MN
This is an amazing opportunity for you to join with thousands of other Catholics to celebrate Mass, listen to speakers, take part in family friendly service projects (like food packing for kids Against Hunger), and to grow in your love for the Eucharist.
Bishop Barron has invited each of us to attend and it promises to be a life changing event!
All registrations for the Eucharistic Congress need to be made online at
www.eucharist.dowr.org
. Please register before May 15th for a discount and guaranteed seats. Tickets are now open to everyone from outside the diocese, so please sign up early
There will be nursery care available - see details at
dowr.org
website.
Please let us know if you need help with transportation. We want everyone to be able to attend who wants to go.
Ticket pricing before May 15th and is open to everyone, so register early:
Adults: $35
Youth (ages 8-17): $15
Kids (ages 0-7): FREE
EUCHARISTIC CONGRESS CHOIR
Calling all singers! We need you for the Eucharistic Congress
Mass on June 10 in Mankato! Rehearsal will be at noon the day
of the Congress. If you are interested, contact Tanya Diggins
at
[email protected]
with your name, part you
sing, and parish you are from.
SUMMER BONFIRES
Starting Wednesday, June 7 and continuing throughout the summer on Wednesdays,
Christ the King will have bonfire nights. The schedule will be as follows:
6:00pm-6:40pm Adoration in the church
6:45pm-7:00pm Lectio/prayer around the fire
7:00pm-8:30pm Bonfire/fellowship/fun
Bingo is back at the Dodge County Fair July 12-16. Please join us to help do number calling, sell cards, bookkeeping and play Bingo. Sign-up sheets are available in the gathering space at Holy Family. Great activity for the family to volunteer together. See you all there!
Kwik Trip - Parish Fundraiser
Email [email protected] or stop in the parish office to purchase.
Thank you for supporting the parishes of Christ the King and Holy Family.

To view the the most recent copy of the Courier please click here.

If you would like a copy of The Courier mailed to your home,
please email Nick Reller in the Diocese of Winona-Rochester at [email protected]
Weekly Readings
Weekly reading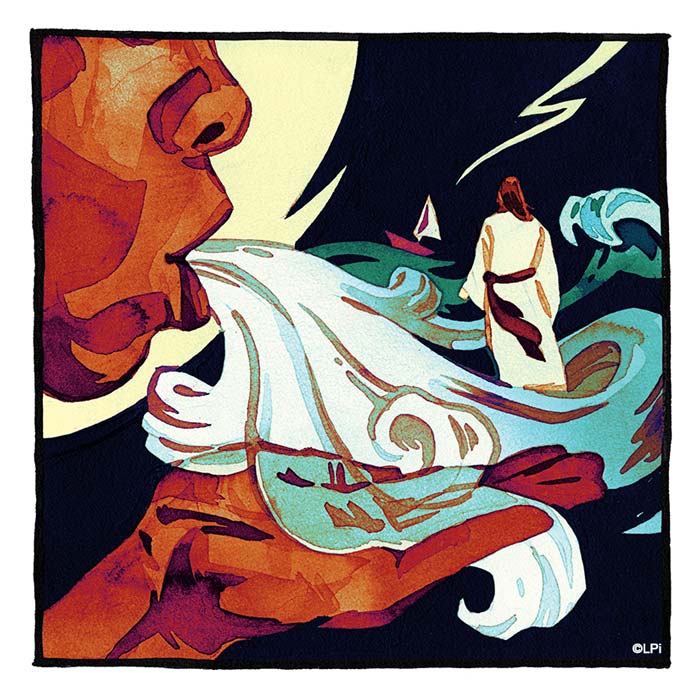 Weekly reading
Readings for the week of June 4, 2023
© Liturgical Publications Inc
Connect With Us on Facebook!
The Church of Christ the King, Byron
https://www.facebook.com/groups/366225650399994/
The Church of the Holy Family, Kasson
https://www.facebook.com/groups/278534982564023/