Mission Statement: The Parishioners of Christ the King, Holy Family and St. John Baptist de la Salle are inspired by the Holy Spirit and nourshed by the Eucharist. We are called by Christ to worship, to invite all with love, to nurture our faith, and to serve others.
Weekend Mass times:
Saturday, 5:00 PM - St. John Baptist de la Salle
Sunday, 8:30 AM - Holy Family
Sunday, 10:30 AM - Christ the King

Weekday Mass:
Tuesday, 9:00 AM - Christ the King
Wednesday, 9:00 AM - Holy Family
Thursday, 9:00 AM - St. John Baptist de la Salle
Friday, 9:00 AM - Christ the King

Masses Online:
The Diocese of Winona-Rochester offers weekly televised Mass. Go to https://www.dowr.org/about/weekly-mass.html
This is My Parish
This is my parish. It is composed of people like me.
We will make it what it is. It will be friendly, if I am.
Its pews will be filled, if I help to fill them.
It will make generous gifts to many causes,
if I am a generous giver.
It will bring other people to its worship and fellowship,
if I bring them.
It will be a church of loyalty and love, of fearlessness and faith,
and a church with a noble spirit, if I,
who make it what it is, am filled with these qualities.
Therefore, with the help of God, I shall dedicate myself
to the task of being all things that I want my church to be.
Office Volunteer Request
Do you have time available? We are looking for volunteers to help in the parish office from 1pm-3pm Monday - Thursdays. Please give the office a call and let us know if there is a day you are able to fill. Volunteers help our parishes greatly, please consider.
Church Feast Masses
Mark your calendars for the following Church Feast Masses that are said for our parishes.
St. Frances De Sales in Claremont will have their Mass on Sunday, September 10th at 1:30pm with a potluck following Mass.
St. Vincent de Paul will have their Feast Mass on Thursday September 21st at 9am in West Concord (replaces the Mass in Dodge Center). Breakfast rolls and beverages at the church following Mass.
SAVE THE DATE!
Holy Family Marigold Days Food Stand will be Sept 9 & 10. Sign up sheets in the Narthex. Adults and Youth are welcome to help out. See sign up sheets for details.
St. John the Baptist de la Salle will host their turkey dinner on September 17, 2023 from 11am - 1pm. Tickets are $15 adults and $6 children 6-10.Raffle tickets are $2 with lots of prizes. There will also be bingo and a tent sale including baked goods, produce, and bucket drawing.
The 2023 Seeds of Wisdom in South Sudan Benefit will be held Sunday October 8 in the school gym at the Co-Cathedral of St. John the Evangelist.
December 3 - Holy Family Winter Warm Up festival.
Fall Festival
Annual Christ the King Fall Festival
Sunday, October 8, following Mass.
There will be a free will luncheon and silent auction. Raffle drawing will be at 1:15. Need not be present to win. Raffle tickets have wonderful prizes including a recently added prize of ¼ beef. Support this wonderful fundraiser by buying raffle tickets at a cost of $5 per ticket at Christ the King. Raffle tickets can also be purchased at Holy Family following Sunday Mass on 9/24 and 10/1 or at St. John Baptist de la Salle following Saturday Mass on 9/30. Also, please consider donating a basket for the silent auction. There is a signup sheet in the narthex. Your support for all efforts is greatly appreciated.
Thanks to the Knights of Columbus and CCW groups, we have the book "This Is My Body" by Bishop Barron available in the gathering spaces of all parishes for you to take and read. Pick up your copy today!
2023 Catholic Ministries Appeal
Your generosity to the Catholic Ministries Appeal from year to year is so greatly appreciated! You are making a difference in our Catholic community through faith-enriching ministries that take place throughout each year. Your gift makes a direct impact in supporting these ministries that are leading people closer to Christ. Thank you for your generosity! To give online, visit www.catholicfsmn.org.
Christ the King:
Goal: $15,806.00
Received: $11,870.00
Percent of Goal: 75%
Holy Family:
Goal: $14,838.00
Received: $16,600.00
Percent of Goal: 112%
St. John Baptist de la Salle
Goal: $7,500.00
Received: $8,115.00
Percent of Goal: 108%
Adult Book Study – Christ the King Church
Session 1: 5:45-6:45 pm or Session 2: 7:00-8:15 pm

Time for God by Fr. Jacques Philippe "I would like to pray, but I don't have the time." This is an often-heard excuse. In a world that is overwhelmed with activity, there is real difficulty finding time for everything. Nevertheless, time is not the real problem but recognizing what matters most in life. As one contemporary author observed, no one ever died of hunger because of not having time to eat. One of the greatest tragedies of our time is our inability to spend time with others, of "being there" for others. But if we give God our time, we will also find time for other. By paying attention to God, we learn to pay attention to others.

Sept. 20: Sign up, welcome snacks, and distribute books
Sept. 27: Chapter 1: Sections 1-6 – Mental Prayer is not a technique but a grace
October 4: Chapter 1: Sections 7-8 – Mental prayer is not a technique but a grace
October 11: Chapter 2 – How to use the time of mental prayer
October 25: Chapter 3 – The development of the life of prayer
November 1: Chapter 4 & 5 – Material conditions for mental prayer & Some methods of mental prayer

Please join us for fellowship and small group discussion on this beautiful book on mental prayer! All are welcome!
Contact Kathy in the office or Nikki Lmabrecht if you want to be part of this group and need a book.
Kwik Trip - Parish Fundraiser
Email [email protected] or stop in the parish office to purchase.
Thank you for supporting the parishes of Christ the King and Holy Family.

To view the the most recent copy of the Courier please click here.

If you would like a copy of The Courier mailed to your home,
please email Nick Reller in the Diocese of Winona-Rochester at [email protected].
Connect With Us on Facebook!
The Church of Christ the King, Byron
https://www.facebook.com/groups/366225650399994/
The Church of the Holy Family, Kasson
https://www.facebook.com/groups/278534982564023/
Download Our Parish App!
Stay connected with all that is happening in our parishes!
Receive up to the minute updates via text message if you would like - A wonderful communication tool. For example: in the event of inclement weather affecting parish activities, you may choose to receive a text message notifying you of the change of schedule.
Search for: Lpi parish app


Once your app is downloaded, be sure to click on the 'More' button on the lower right and then 'message settings' to receive notifications from the parish.
FORMED
Formed.org is "Catholic Faith On Demand". Similar to NetFlix, FORMED app brings beautiful and faithful Catholic content to parishes, families, and individuals. There is something for everyone here: award-winning studies and parish programs, inspiring audio content, movies, e-books, and family-friendly kid's programming. Led by the Augustine Institute and Ignatius Press, and in collaboration with over 100 content providers, this site reaches more than one million subscribers worldwide
To download the FORMED App, you will want to go to the App Store on your phone and search for FORMED. Click on "Get" to download. Can be found on Roku and other Smart TV's as well.
Registering for FORMED is easier than ever:
Go to org/signup
Create a new account and Find your Parish or Organization

Our tri-parish subscription is under St. John Baptist de la Salle Dodge Center, MN 55927

Once found, click on St. John…../
Click next
Register with your name and email address
Click "Sign Up"
Check that email account for a link to begin using FORMED
How do parishioners log into FORMED that previously had access?
Go to org/signup
In the upper right corner, select "Sign In"
A new "Sign In" screen appears and user enters their email address and selects "Next"
A message appears for user to "Check your email!"
Check that email account for a link to begin using FORMED
Weekly Readings
Weekly reading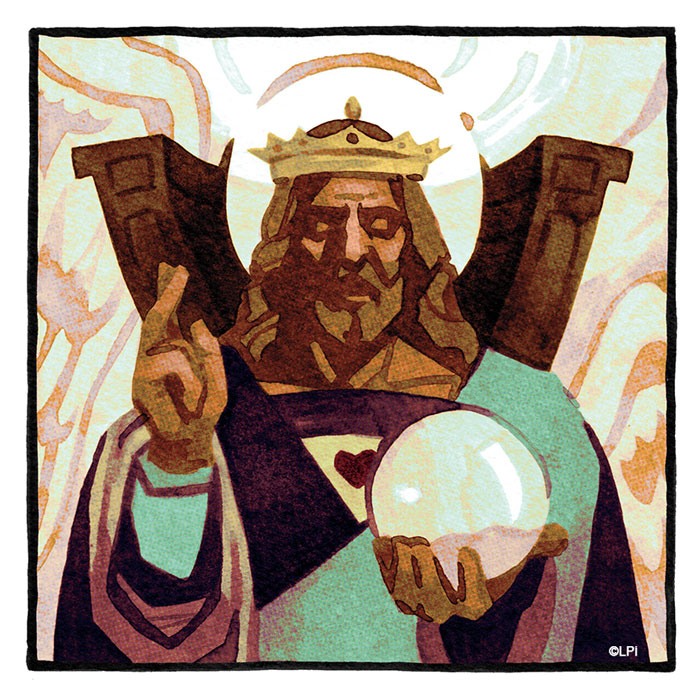 Weekly reading
Readings for the week of November 26, 2023
© Liturgical Publications Inc